Experience us at our Hochheim wine festival – always the second weekend in July or at the Hochheim Christmas market on the 2nd Advent. Or You can take your time to taste our wines at our presentations in spring and autumn (usually at the beginning of May and beginning of September). Especially exciting are our vintage verticals in the segment of VDP.GG or fruity Auslese.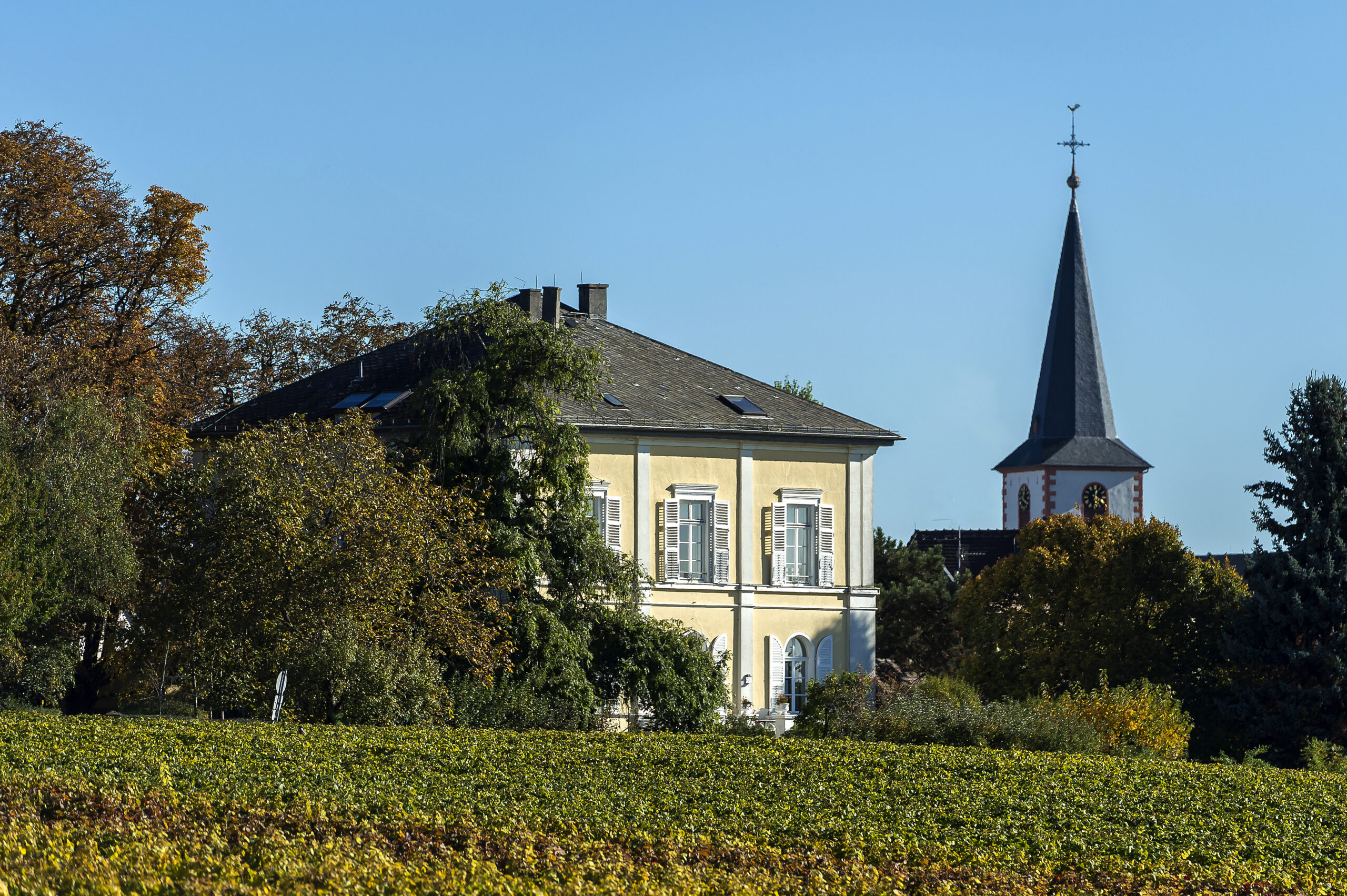 Autumn Tasting of Domdechant Werner 9-11/9/2022
Meanwhile we are in the mid of getting ready for the harvest 2022 we want to invite you to our tasting of Domdechant Werner wines.
Vintage 2021 is showing its potential and you have the possibility to taste all our wines from our list: starting with a basic dry Riesling up to our dry premium VDP.GG from 2015 up to 2020. Or our fruity Riesling Kabinett up to a verticale of Riesling Auslese back to 2008, not to forget our Rosé and our pinots.
Address:
Weingut Domdechant Werner, Rathausstraße 30, 65239 Hochheim. Please enter by car the estate following Wiesbadener Straße till the end crossing Mainzer Strasse into the vineyards. After 50 meters to the left side. Parking on the yard or along the vineyards on Mainzer Straße.
All wines can be purchased for take away.
Friday, 9th of September 2022 from 16.00 to19.00.
Saturday and Sunday 10-11/9/2022, from 12.00 to 19.00.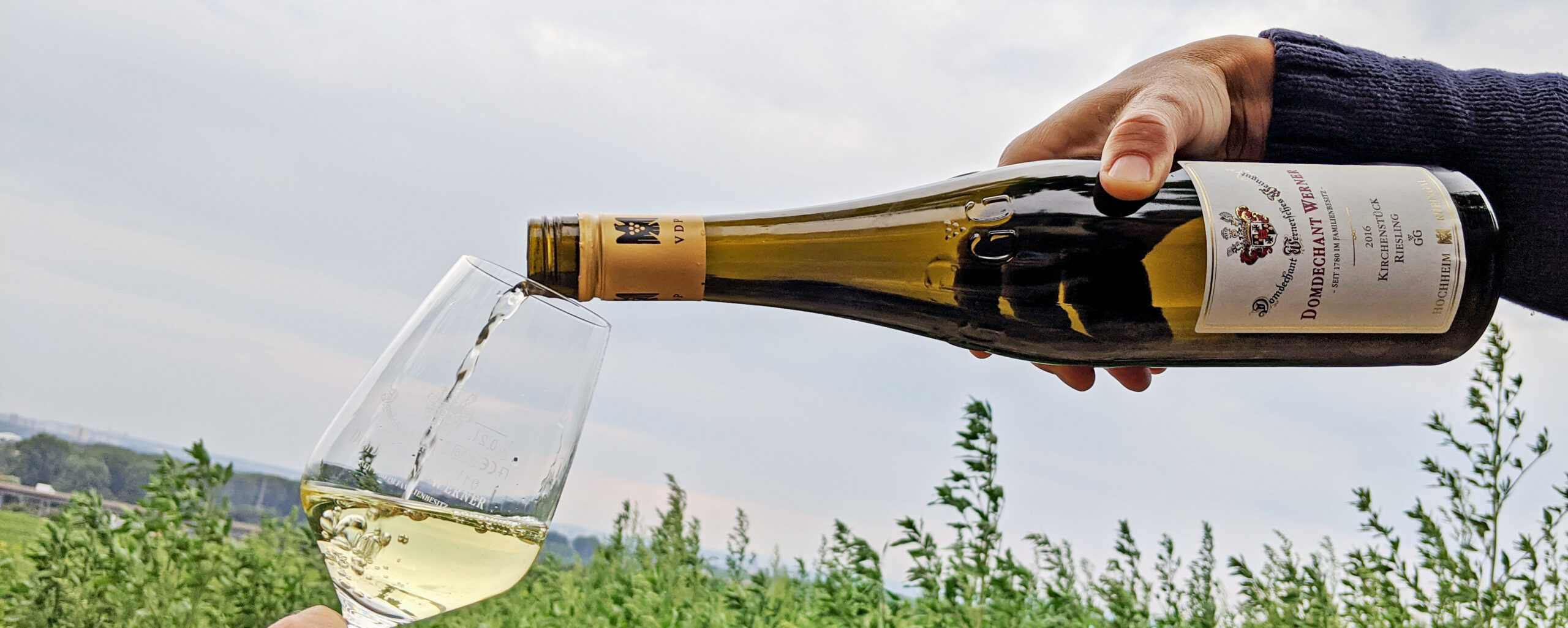 Online Wine Tasting
– Online wine tasting by appointment
– Date: by arrangement
– Location: at each of your friends' homes
Online wine tasting is no substitute for the collaborative experience of tasting wines on site at the winery, yet it is a good alternative in these times of restrictions.
If you would like to meet a circle of friends virtually for an online wine tasting, we are at your disposal. You put together your own group of participants and we decide together which wines we will taste and when at what conditions.
Perhaps a good idea as a Christmas present?

Landpartie in die Hochheimer Weinberge
  Mit Blick auf die Weinberge und Mainz im Hintergrund bzw. auf St. Peter und Paul und den Domänenhof sitzt die Gesellschaft bei einem hoffentlich romantischen Sonnenuntergang in den Weinbergen und genießt ein 3-Gang-Menü mit korrespondierenden Weinen der beiden Weingüter.
Weiterlesen
Ungezwungen und leger, dennoch festlich und lecker – das ist die Devise. Das Essen und die Getränke werden von der Familie und Freunden an den Platz serviert, so wird ein eventuelles Infektionsrisiko durch die frische Luft und Einhaltung der Regeln minimiert. Eine Teilnahme ist nur nach Voranmeldung unter
mauritz@domdechantwerner.com
oder
weingutpetry@t-online.de
möglich. Im Fall von schlechtem Wetter muss die Veranstaltung leider abgesagt werden, der Eintritt wird dann rückerstattet. Beginn 18.30 Uhr 69,-€/Person – Veranstaltungsart: 3-Gang Menü mit Weinbegleitung in Kooperation mit dem Weingut Lindenhof – Datum: 29.8.2020 um 18.30 Uhr – Ort: Kirchstraße 23, 65239 Hochheim bzw. im Weinbergsweg dort    
Weniger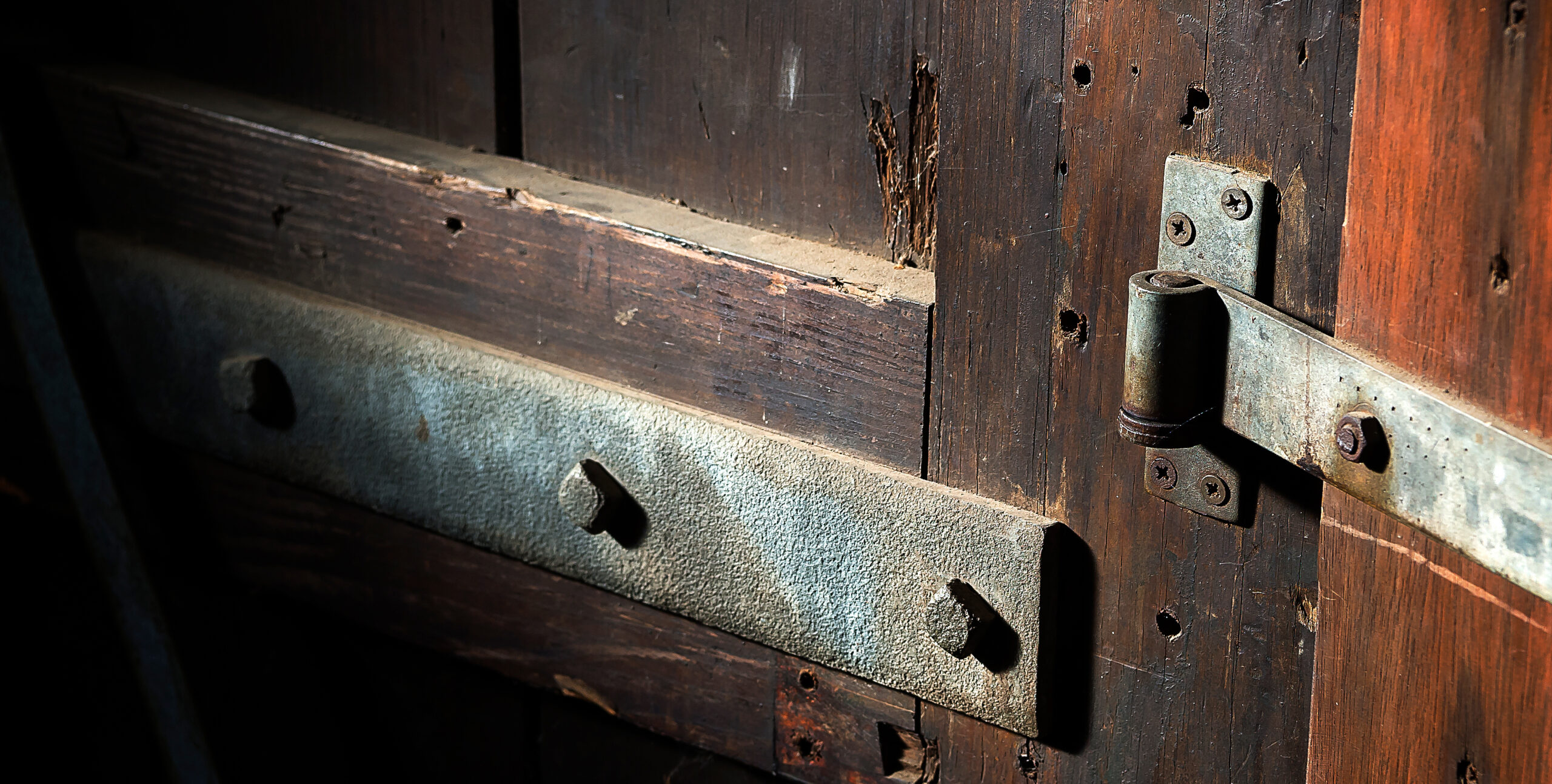 Herbstweinprobe Lockdown - Unlocked
Der Jahrgang 2019 hatte Zeit sich zu entwickeln. Wir freuen uns, Ihnen unser gesamtes Weinsortiment präsentieren zu dürfen. Die Hygienemaßnahmen werden eingehalten. Daher findet die Weinprobe in der Zehntscheune, Kirchstraße 23 in Hochheim statt. Das VDP.Weingut Schloss Proschwitz begrüßen wir als unser Gastweingut.
Weiterlesen
– Herbstweinprobe
Freitag, den 4.9.2020 von 16.00-19.00 Uhr
Samstag und Sonntag, den 5. und 6.9.2020 von 12.00-19.00 Uhr
– Ort: Zehntscheune, Kirchstraße 23, 65239 Hochheim

Weniger

Weinprobe im Schloss Proschwitz
– Veranstaltungsart: Weinverkostung für die Gastronomie und Fachhandel in Schloss Proschwitz
– Datum: 29.9.2020
– Ort: Schloss Proschwitz, Heiliger Grund 2, 01662 Meißen OT Proschwitz