Since 1780 family-owned – in the seventh and eighth generation!
1780 –  DOMDECHANT DR. FRANZ WERNER ACQUIRED THE HOCHHEIM WINE ESTATE
1780 the father of Dr. Franz Werner, the renowned Domdechant (dean) of the Mainz cathedral, acquired the Hochheim wine estate. Domdechant Werner is credited with having saved the Cathedral from being demolished during the French Revolution and was responsible for its reconstruction. Today the historical wine estate is managed by the seventh and eighth generation of the family, Dr. Franz Werner Michel and his daughter Catharina Mauritz, mother of three sons, respectively.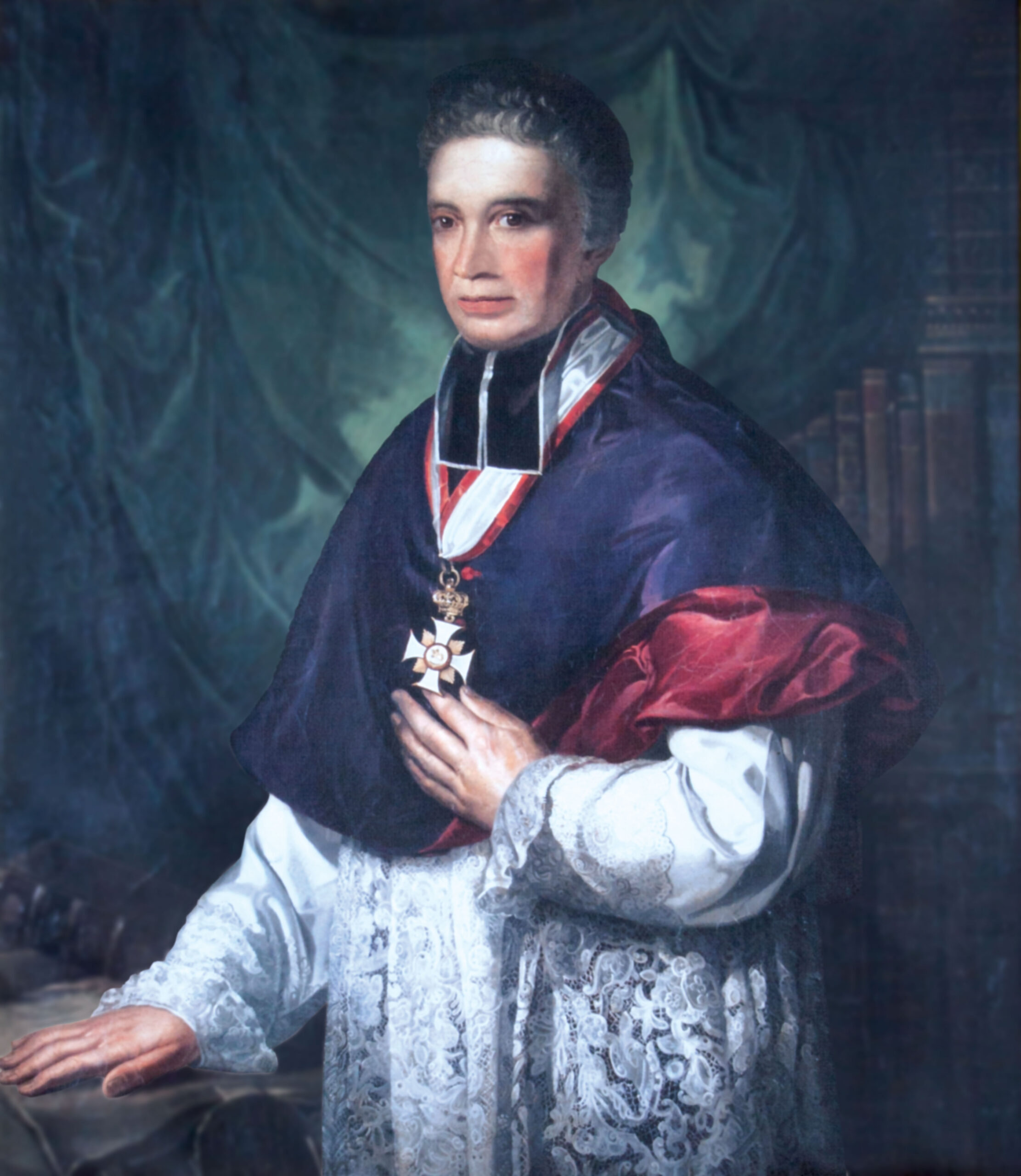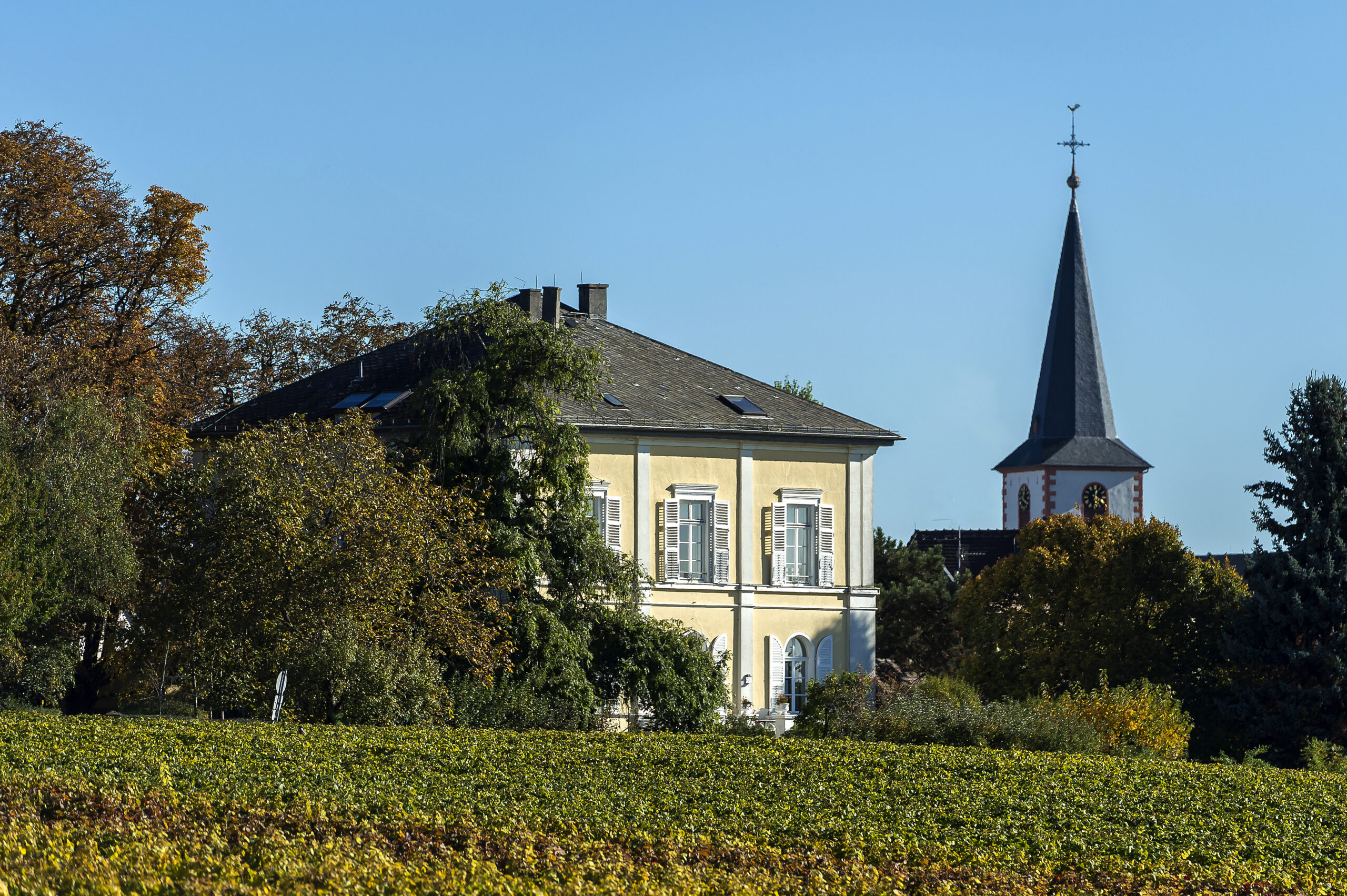 THE CLASSICIST MANOR HOUSE OF 1864
The picturesque manor house is situated at the edge of town, surrounded by vineyards with a compelling view over Mainz and the Rhine-Main landscape. The classicist manor house of 1864 is home to the family hall with old paintings and Biedermeier furniture for festive tastings, business events and gatherings for our large family with four children and their spouses as well as 16 grandchildren. Below the mighty chestnuts lies the old vaulted cellar with oak barrels. Today the historical half-timbered remise is the venue for wine tastings and wine sale. In the surrounding outbuildings and the cellar below the manor house the wines are fermented, developed, bottled, and stored until they are shipped around the globe.
EXPANSION TO INCLUDE THE DOMÄNENHOF
To expand the cramped depot, old and under monumental protection, Conrad and Catharina Mauritz acquired the close-by Domänenhof. From 1273 it had been the estate of the Mainz cathedral chapter with historical buildings of around 1750. It became the wine domain first of the Duchy of Nassau in 1806, then of Royal Prussia after 1866 and lastly of Hesse. The current construction comprises the tithe barn of quarrystone, several farm buildings dating back to around 1750 and the baroque manor house. In the barn is sufficient space for modern facilities to gently press grapes.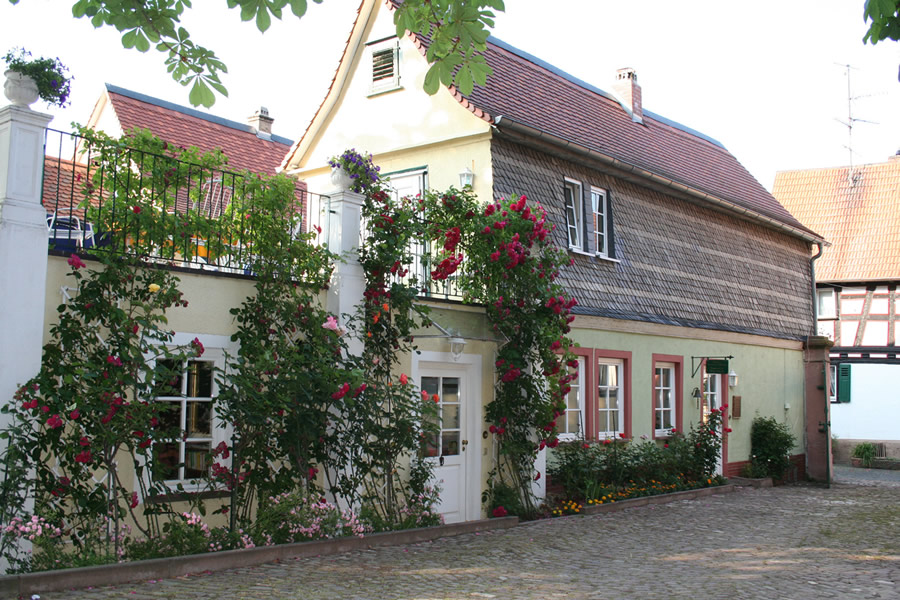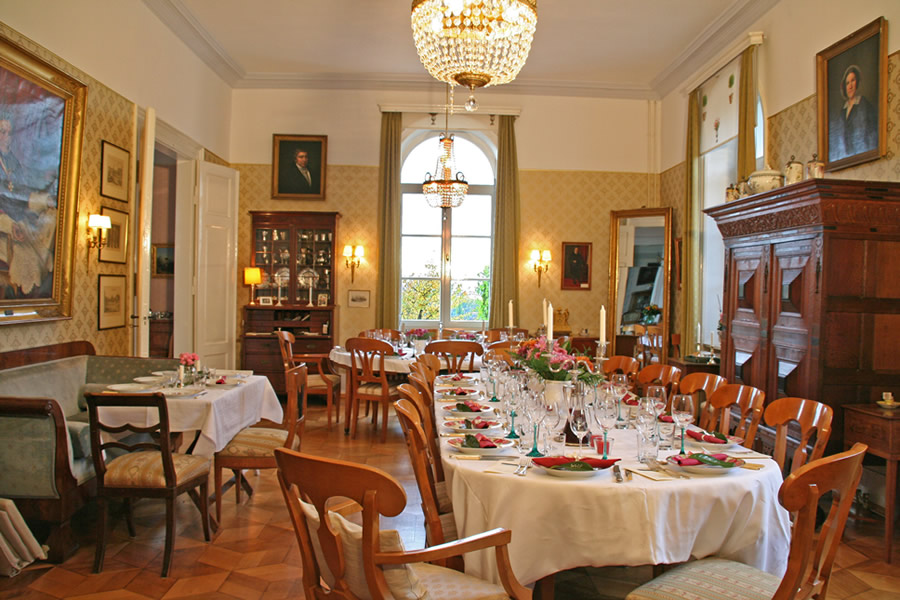 150-YEAR-OLD AUCTION TRADITION
According to our estate chronicles the first wine auction took place in 1795. Since then it became an annual tradition that has been continued for about 150 years, only interrupted by times of war and hardship. Participating at national and international events such as fairs, exhibitions and competitions, the Hochheim vintage wines are marketed worldwide today. The wine estate is among the oldest members of the VDP –  Rheingau Verband Deutscher Prädikatsweingüter